LED tron dance has emerged as a very special act and also the most exciting show, which gives people various opportunities to explore lots of fun and joy. With illuminating dance floor and majestic ambiance, you have every reason to love such special event that can certainly give you an unforgettable experience.
If you are seeking to have a better experience of tron dance and searching for the best tron dance company in India, you should then set your eyes on none other than The Glowdiators has earned a great expertise in organizing the best tron dancing event and is also capable of tantalizing the senses of a large number of audiences.
The company came into existence with a main motive of offering a new form of entertainment and helping those seeking to boost their brand name and also take it into the next level. The company of course became successful in achieving its main aim to a greater extent. Today, it is blessed with a dynamic team of dancers who are always ready to excite people with their unmatched talent.
The company organizes various LED tron dance events for catering to needs of a large number of people and makes them pleased by complete exhibition of great talents and outstanding acts. The company recently organized a tron dance show in Mumbai for Sulzer. It managed everything smartly aiming to make the show special while the main motive was of making the show successful with extraordinary acts. It reflected the same thing for this show.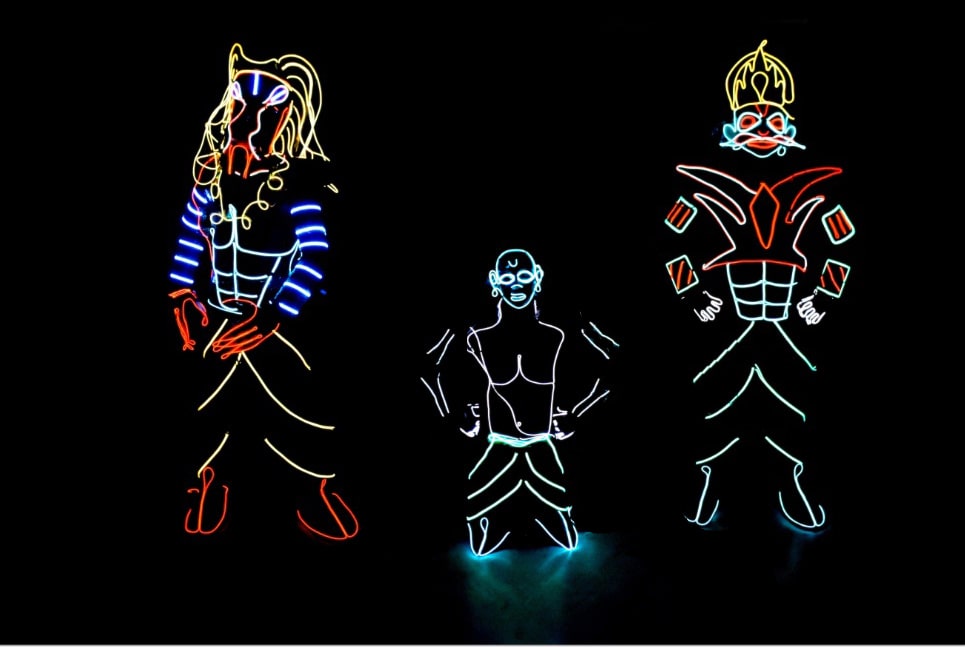 The company has a better understanding of how to make any event successful and also full of fun. And it of course organizes accordingly to give audience an excellent opportunity to discover something great that they generally expect from such events. The recently organized LED tron dancing show is the best example in this arena. It of course became capable of giving a completely new experience to audience. Being the best dance company in India, The Glowdiators never lets audiences disappointed and surprises them with various entertaining and unique act.
LED tron dance, as the name suggests, is best described of a great combination of lighting and thrilling performance. The recent show exhibits the same thing and entertained the audience throughout. Organized at Renaissance in Mumbai, the show witnessed a vibrating atmosphere that was capable of tantalizing the sense of everyone. It was organized in a larger space which was well equipped with the best lighting arrangements and lots of other facilities.
The space was enough to accommodate to a large number of audiences. It was blessed with the awesome stage with certain great sound effects and lights. Performers were highly enthusiastic and passionate and delivered magnificent performance to match the expectations of viewers who were also enjoying the show to a greater extent. Performers successfully exhibited their creativity and talents, and of course various thrilling steps that were some great reasons of making the event entertaining and highly successful.
The company is popular for having innovations, assets and of course creative skills that make it capable of bringing and executing your ideas to the world with an attention-seeking performances. LED tron dance is also known as a perfect combination of art and technology that gives audience a wonderful chance of getting something never seen like before and of course enjoy thoroughly.
The company has been doing a wonderful job since its inception in 2007 and gaining popular among a large number of people day by day. The main aim of the Glowdiators is to cook up the standards every time in the complete spotlight.